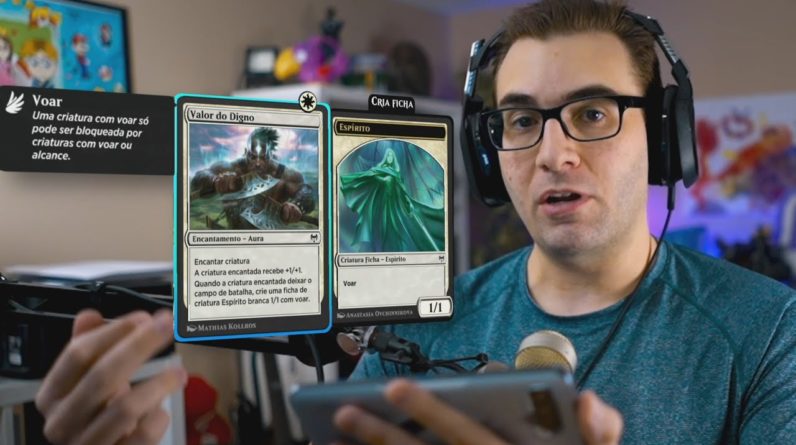 Jogue o MTG Arena agora no seu celular! Baixe e jogue Magic GRÁTIS em qualquer lugar e a qualquer momento: http://bit.ly/MTGArenaMobile
A coleção Kaldheim é a mais recente disponível para os jogadores na plataforma, mas fiquem ligados que, em breve, teremos o lançamento de uma nova coleção com novos cards em Abril.
Vídeo gameplay do jogo Magic The Gathering Arena Mobile, já disponível para celulares e tablets Android e também para Apple iOS / iPad / iPhone. Também pode ser jogado de graça no computador!
Magic The Gathering é o card game mais famoso do mundo, e também o meu favorito!
Aqui meu vídeo tutorial de como jogar Magic: https://www.youtube.com/watch?v=zS7Jru044h0
Assine Epidemic Sound – biblioteca de áudio que uso em muitos de meus vídeos – com meu link de afiliado: http://share.epidemicsound.com/BRKsEDU
Também uso trilha sonora do Ronald Jenkees: https://www.ronaldjenkees.com
Contato comercial: comercial @ brksedu . com . br